Stress and the Athlete: Facts and Tips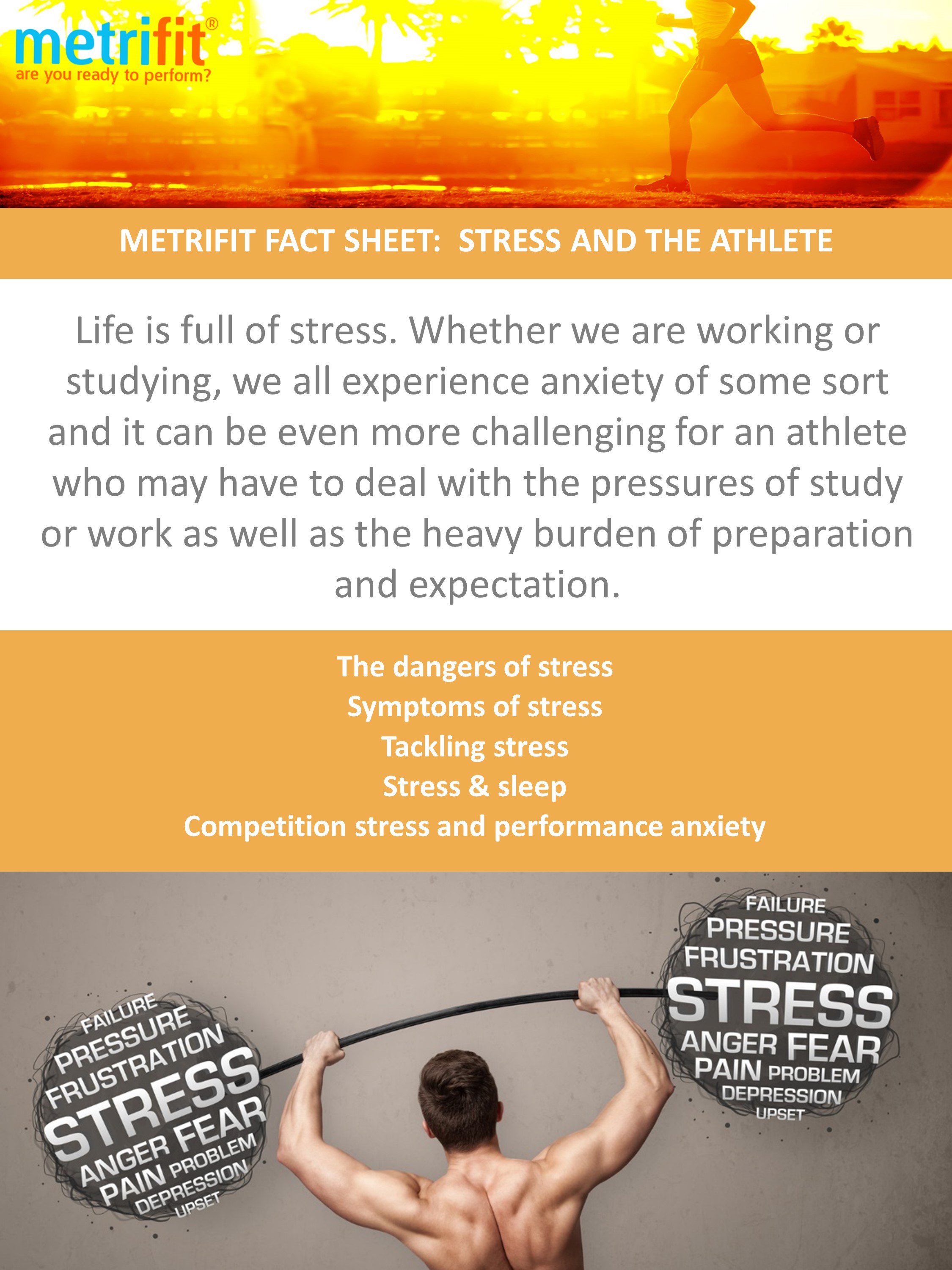 Stress is one of those factors that can have a huge impact on an athlete's performance, in terms of getting the best out of training, avoiding injuries and being in the best position to deal with competition. As a result it is vital that an athlete or coach is able to identify symptoms at an early stage and crucially, be able to find techniques to allow them deal with the issues.

The dangers of stress
Symptoms of stress
Tackling stress
Stress & sleep
Competition stress and performance anxiety



Download PDF
The Use of Metrifit To Indicate Athletes At-Risk of Stress and Burnout
It is imperative that coaches understand the sign and symptoms of stress and burnout. Using athlete monitoring systems such as Metrifit, can help coaches and practitioners to detect athletes at risk of burnout. As a result, the negative consequences that can result from athlete burnout (which can ultimately result in athlete dropout) can be reduced. Practitioners can be proactive in assisting player health and well-being instead of reactive when they have the data at their fingertips.
Metrifit's approach not only covers the physical requirements of a particular sport but also helps the coach derive the benefits of other factors that have a significant influence on an athlete's well-being: training, body, nutrition, mind, and sleep. Daily wellness questionnaires and Session RPE are just some of the modules included. Metrifit's lifestyle profiling is scientifically supported and offers a practical way to assess and improve lifestyle strategy for your team. In this short video, we explain how Metrifit works for both the athlete and the coach.

To find out more contact us at or click on 'Request Demo' below.
Follow us on social media where we post regular blogs related to sports, performance and well-being.