Lifestyle Profiling for athletes
YOU CAN'T MANAGE WHAT YOU DON'T MEASURE
As an athlete, your lifestyle stress has a major influence on your performance and overall well-being. You have just taken an important step on the road to improving your performance by focusing on your lifestyle habits and stressors. The effort and sacrifice you make in preparing to achieve your best performance is unquestionable and seeking that extra 1% advantage can be the difference between success and failure. Our lifestyle survey is athlete centered and suited to you as an individual to help fine-tune your preparation and improve your performance.
Register your interest to be eligible for a LIMITED 40% DISCOUNT which will allow you to purchase before our official launch at a reduced price on a first come first served basis. Our annual cost is 99 euros/dollars and with this discount you can get it for 59.99 dollars/euros. That's less than $5 / €5 per month! You are under no obligation to purchase by registering your interest.
Register your interest
Benefits of using
Multiple lifestyle factors can have a significant effect on your athletic performance. Evaluating these is important to help you reach your potential. An athlete who is not sleeping and is suffering from chronic stress is more likely to burnout and dropout than perform their best on the sports field. Early intervention identifying issues and educating yourself on how lifestyle stressors can affect your performance can reap immeasurable rewards. Metrifit's profiling is scientifically supported and offers a practical way to assess and improve your lifestyle strategy.
How it Works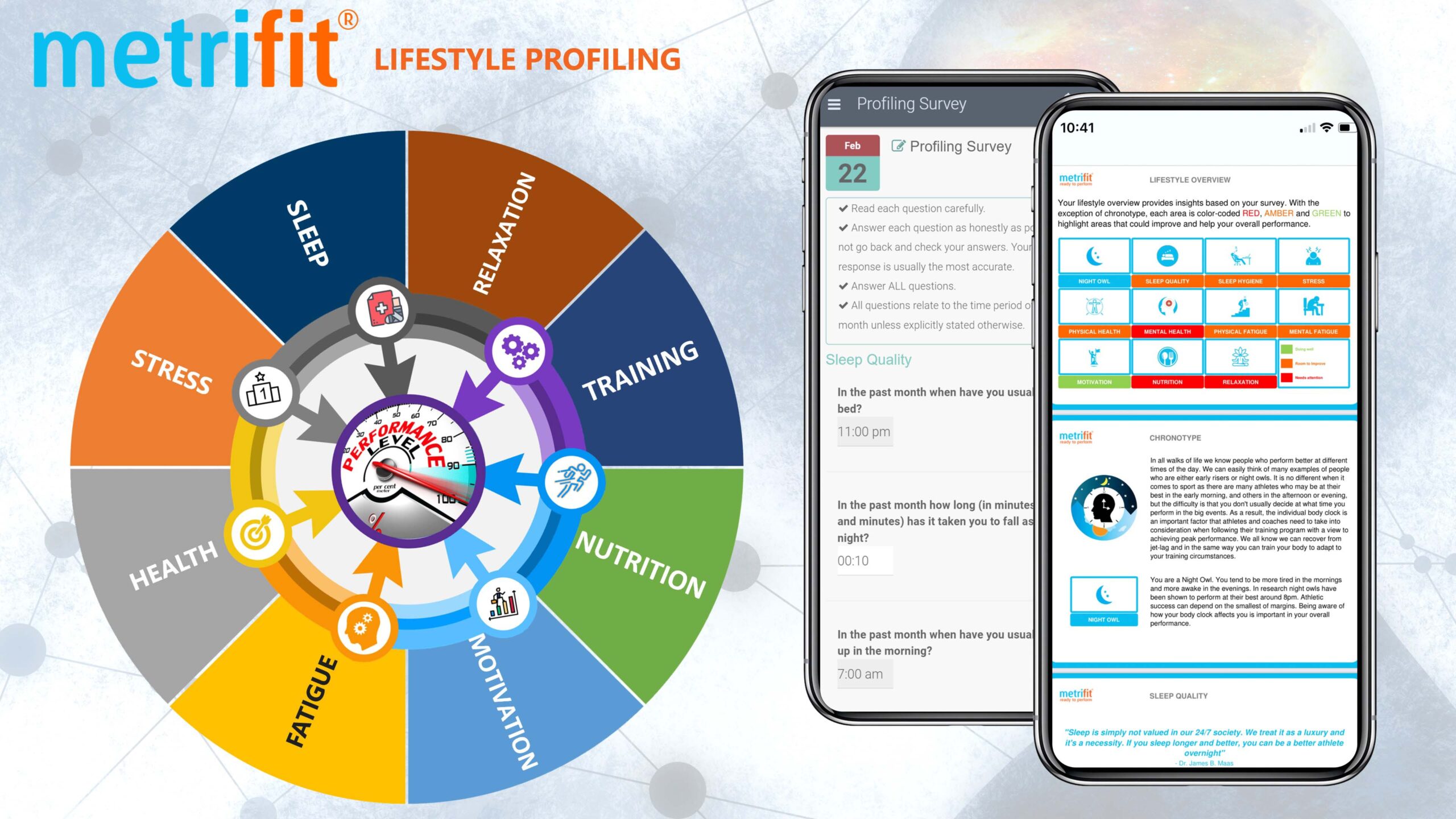 You complete your lifestyle profiling survey once a month. This takes approximately 4 minutes to complete and detailed help/video tips on how to use are included for ease of use. On completion of the survey you are provided with a dynamic multi-page report which includes easy to read visuals with scoring information and feedback on the different areas. Educational infographics and suggestions are included to help show how improvement can be made. The aim is to help educate you on how your individual lifestyle habits affect your performance and provide feedback on how to improve in areas that they are struggling with. Each month you will receive feedback and progress reports along with new information and educational infographics.
We make use of a number of validated questionnaires that have been used in research as well as some bespoke questions on nutrition habits, training knowledge and health and well-being covering key lifestyle areas such as:-
sleep quality
sleep hygiene
sleep duration
stress
physical health
mental health
physical and mental fatigue
motivation
nutrition
mindfulness
relaxation
relationships
positivity
training
competition
Some sample report pages are shown below.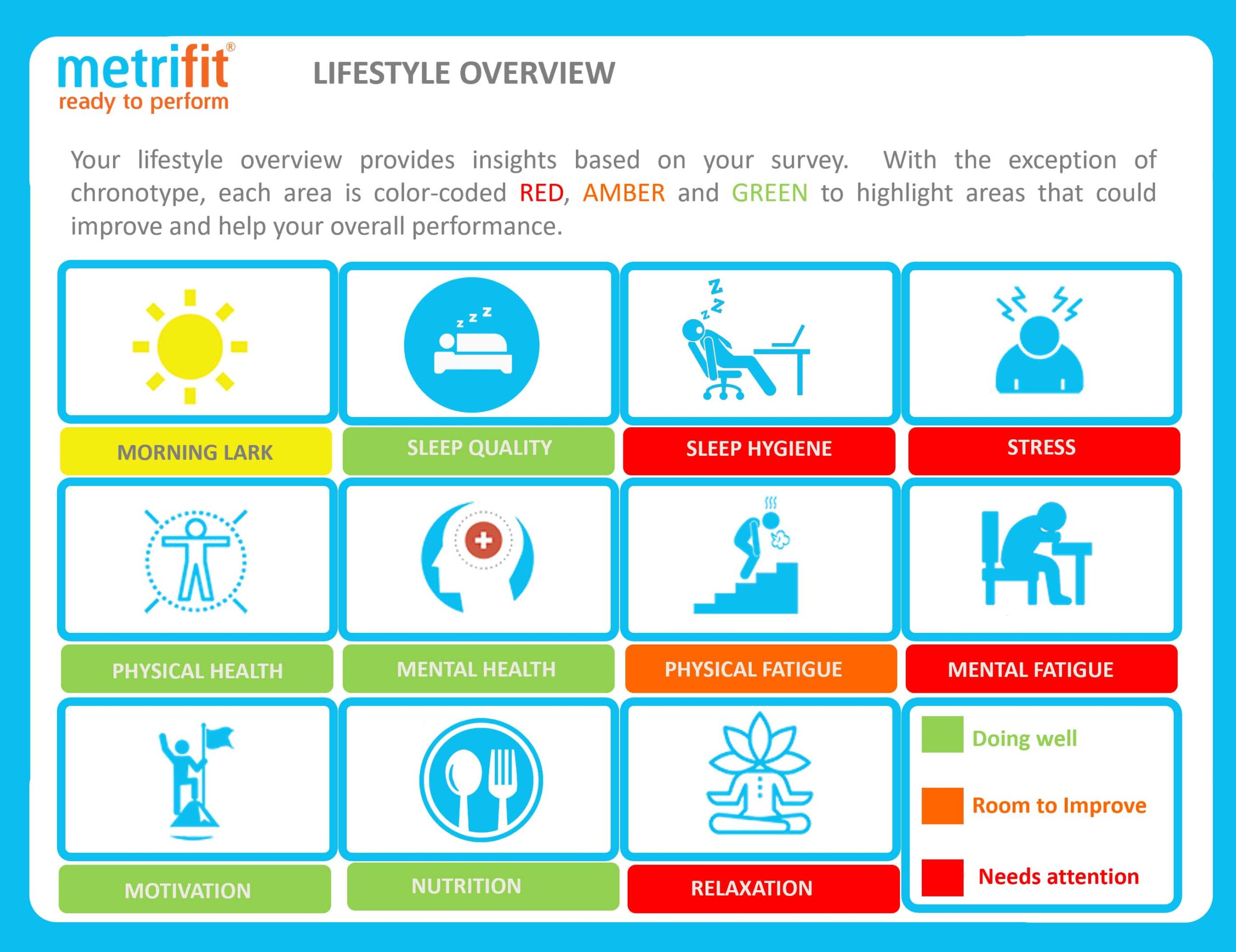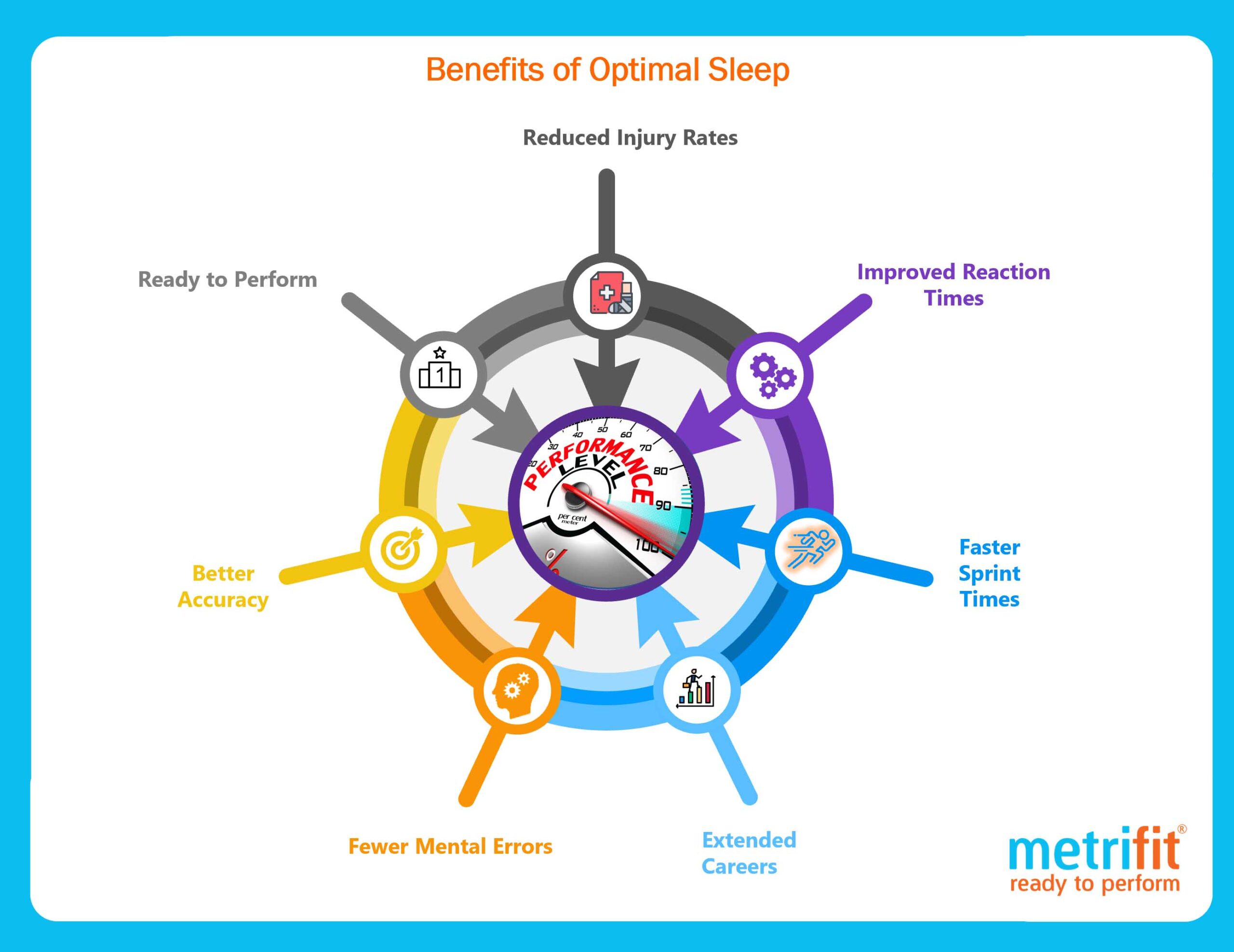 About Metrifit
Metrifit's athlete monitoring and well-being software is used world-wide in team environments in Universities, High Schools, National Associations and with professional and amateur teams across many sports. Our new lifestyle profiling functionality is based on years of experience in this area – we know the key factors that underlie optimal performance. Follow us on social media where we post regular blogs related to sports, performance and well-being.