Promoting Dialogue: The Importance Of The Coach-Athlete Relationship
The coach and the athlete intentionally develop a relationship, which is characterized by a growing appreciation and respect for each other as individuals – Sophia Jowett
The coach-athlete relationship is crucial
For most sports disciplines, the coach-athlete relationship is crucial if the athlete is to compete and deliver a performance that puts them within reach of victory.
Click To Tweet
Training intensively, especially at elite level, establishes a bond between coach and protégé which often goes beyond a strictly professional relationship. The coach's role expands beyond providing analysis and motivation, into that of friend and personal mentor. This is a natural development, as the relationship necessitates that the coach and athlete spend so much time together, which leads inevitably to a closeness that is the mark of the master-apprentice archetype in all walks of life.
Jowett (2007) defines the coach–athlete relationship as all situations in which a coach's and athlete's feelings, thoughts, and or behaviors are inter-related. The quality of the relationship between an athlete and his or her coach is therefore very important.
The coach–athlete relationship is not an add-on to, or by-product of, the coaching process, nor is it based on the athlete's performance, age or gender – instead it is the foundation of coachin – Sophia Jowett
The athlete's life outside the sporting arena
For the coach-athlete relationship to flourish, a constant dialogue must be maintained between them. This dialogue concerns the athlete's performance in training and competition – the coach provides analysis and insights to push them further – but it also concerns the athlete's life outside the sporting arena.
I'd say handling people is the most important thing you can do as a coach. I've found every time I've gotten into trouble with a player, it's because I wasn't talking to him enough – Lou Holtz
Taking both objective and subjective factors into account
Today, athletes are pushing themselves to the limit, both physically and mentally, to give themselves an edge in competition. This demands that the athlete's personal life be monitored, taking both objective and subjective factors into account. In other words, the coach must get to know his charge like a close, personal friend and he must use this knowledge to improve their chances of success.
Maintaining a constant two-way dialogue
As the science of sports psychology continues to grow, the coach increasingly needs to get into the mind of his protégé and the only way to do this is through maintaining a constant two-way dialogue that engenders trust and confidence in the… Click To Tweet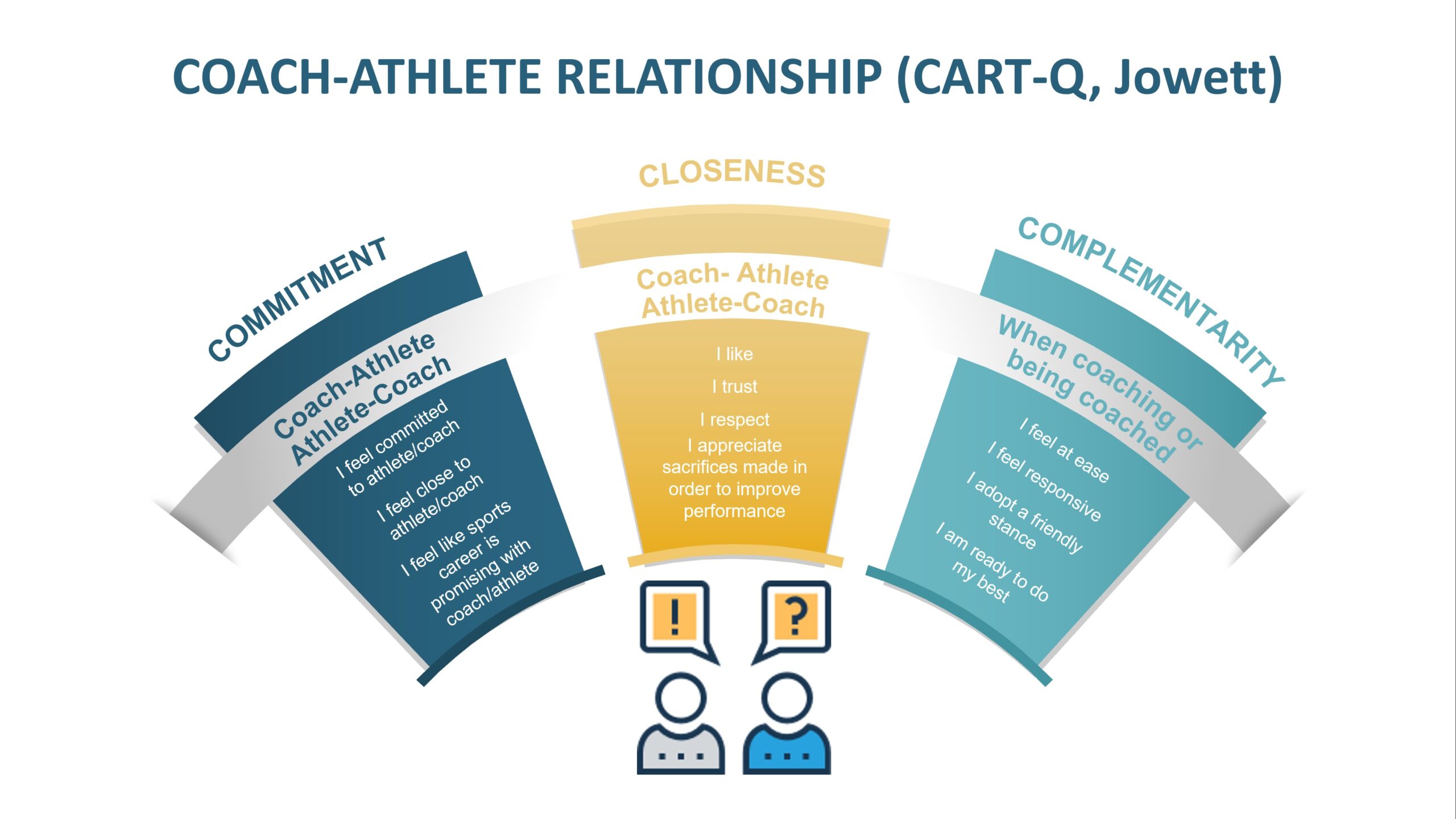 A powerful tool to aid the coach-athlete dynamic
Metrifit's athlete performance monitoring software promotes just such a dialogue. By generating intelligence and actionable insights, the application is a powerful tool to aid the coach-athlete dynamic. Metrifit helps to grow and sustain the relationship by providing the data and information that must be worked with. In fact, our software is so powerful and sophisticated that you will soon feel like you have a second coach on your side.
Enhancing the quality of the coach–athlete relationship among elite adolescent athletes appears to be a suitable way of maximizing mastery achievement goals, particularly among developmental athletes who participate in team sports – Nicholls et al
Our software is totally trustworthy
Metrifit was designed for athletes who are serious about winning. But sport is not always about victory. It can also be about building character and confidence and preparing you for all the vicissitudes of life
Click To Tweet
Because of this, the mentor/protégé relationship is fundamental to our society. Metrifit is proud to be a part of this age-old institution. As a provider of essential insights and facts, our software is totally trustworthy and, therefore, is a solid foundation on which to build the coach-athlete relationship, wherever it is needed.
Find out more about Metrifit in this short video where we explain how it works for both the athlete and the coach.

To find out more contact us at or click on 'Request Demo' below.
Follow us on social media where we post regular blogs related to sports, performance and well-being.
References
Perceptions of the Coach–Athlete Relationship Predict the Attainment of Mastery Achievement Goals Six Months Later | Nicholls et al
Interdependence Analysis and the 3+1Cs in the Coach-Athlete Relationship | Sophia Jowett
The coach-athlete partnership | Sophia Jowett