Metrifit features in RTE documentary GAA Nua
A new sports series called 'GAA Nua' (For our global readers: Nua means New in the Irish language) was launched by Ireland's National Broadcasting agency RTÉ last week. This 4 part series is presented by former Kerry footballer and presenter Dara Ó Cinnéide. Dara presented a similar 4 part series in 2015 – GAA USA – which chronicled the largely unknown history of Gaelic games in the United States.
A lot has changed since Dara hung up this boots in 2005. As 'Nua' might suggest, the documentary focuses on all things new and in particular looks at the science and technology in the GAA and the developments that have taken place since Dara himself was a player. It takes a look at different aspects of the game and investigates if there is an advantage to this technology or if the GAA better off without it.
The42 spoke to Dara about the series and amongst other technologies he had some positive words about our Metrifit 'Ready to Perform' product which features in Episode 1. They explain that the player can enter subjective wellness and training data on a daily basis, and management can then subsequently make decisions regarding training and matches based on the information they receive. Ó Cinnéide feels that this is a positive step, and would have openly welcomed it in his own playing days.
If we rocked up to training long ago and told the manager, 'I'm not feeling great,' the answer would have been, 'We need to train harder, we need to do more, you're not fit,' or something like that."Whereas now, if somebody says, 'I'm not feeling great,' there'd nearly be an investigation — 'Why are you not feeling great?' — and there's information ready and available at the touch of a finger saying, 'That's kind of self-explanatory, look, there's obvious reasons why you're not feeling great. You might just take the session off tonight
I would view that always as a positive thing. I wasn't the greatest athlete in the world myself when I was playing — I would have liked individualisation and I would have liked that information to have been available when I was playing so that decisions could have been made a lot smarter
In episode 1 Dara Ó Cinnéide catches up with the Wexford camogie team and their management, to see how the app is helping their performances. Ciary Storey one of the players demonstrates to Dara how she enters her information every day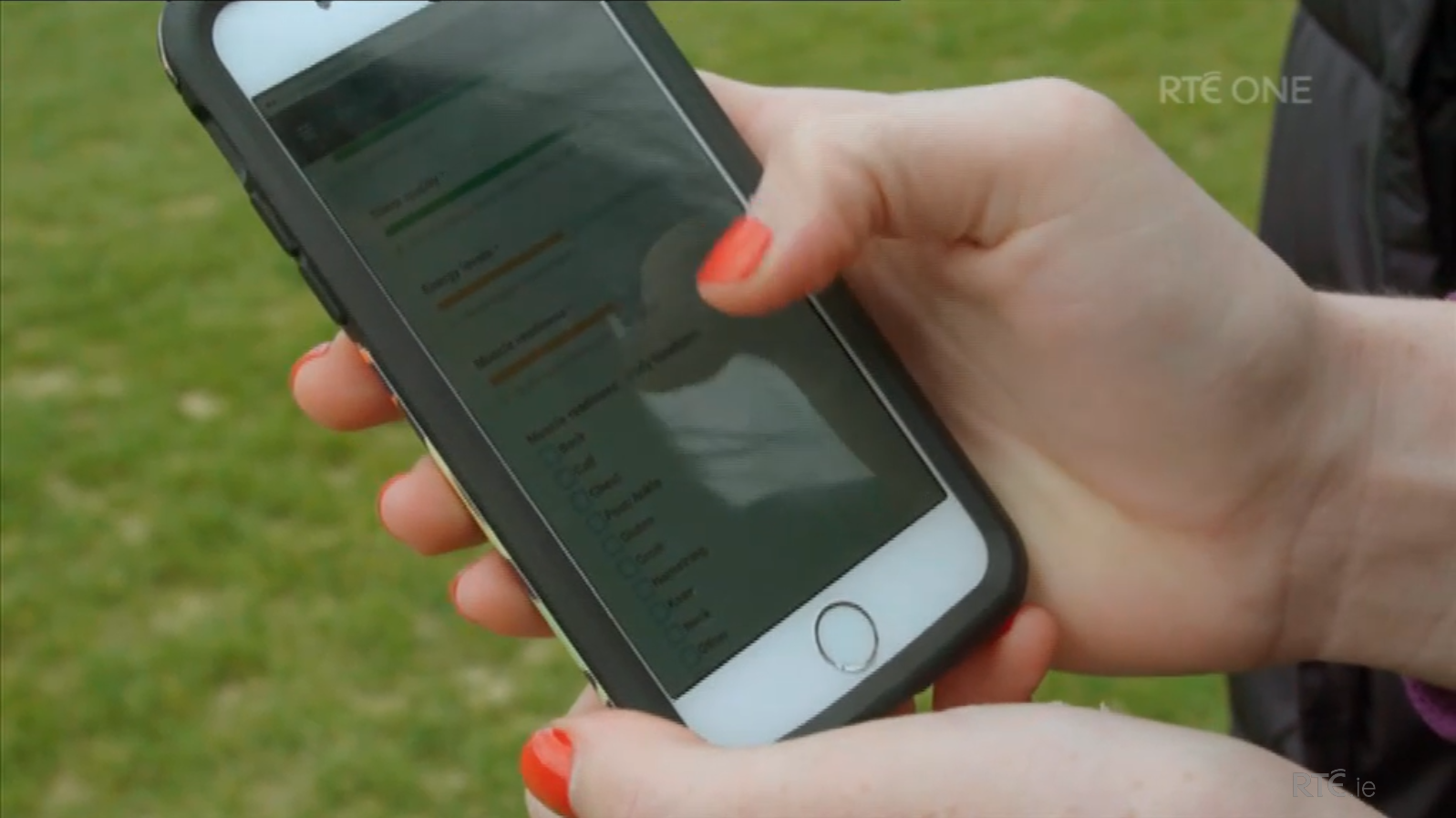 Dara talks to Nutritionist Yvonne Treacy about how she uses Metrifit's daily traffic light report to assess the wellbeing of the team and determine if any action needs to be taken to tailor and individualize training bearing in mind that the girls may have worked out previously in the day with their college or club.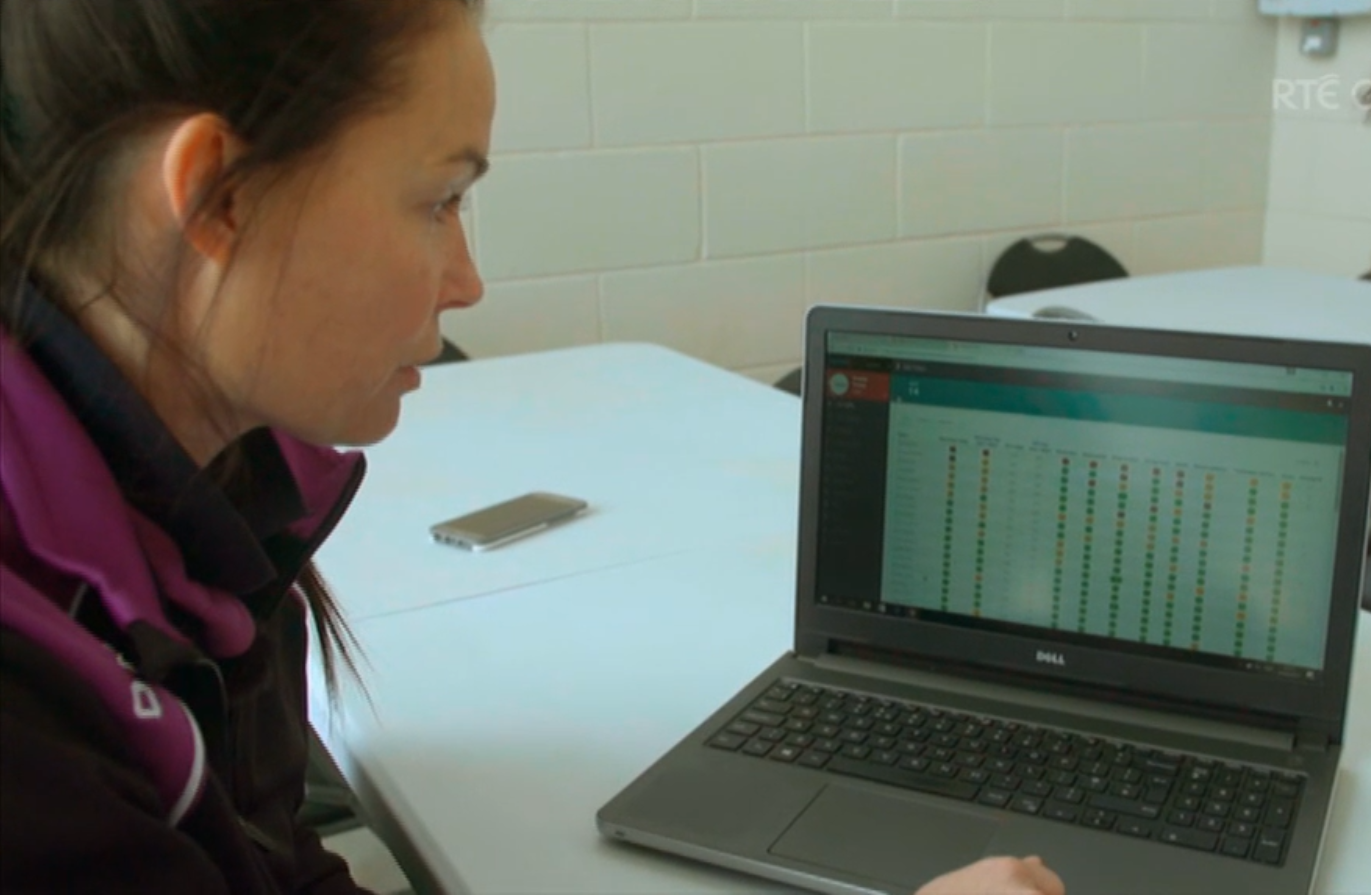 She also showed how the management can view the girls rate of perceived exertion after their training session to view how they have responded to that training. Dara asks the management that as hurling people, can they not tell how the players are working out by watching from the sidelines. Eddie Scally replies
It's not as simple as that. When you've girls at different levels of fitness and different levels of ability and strength – it's when they are honest with us the feedback you're getting from Metrifit is much greater than looking at a girl and saying she's putting in a great effort
Metrifit works with a number of different GAA teams including Kildare, Dublin, Wexford, Kilkenny and Kerry county teams. They are also working with some top collegiate teams in the US. To find out more information please visit Metrifit Overview or contact us at
You can watch the full clip of Metrifit in action with Wexford Camogie below.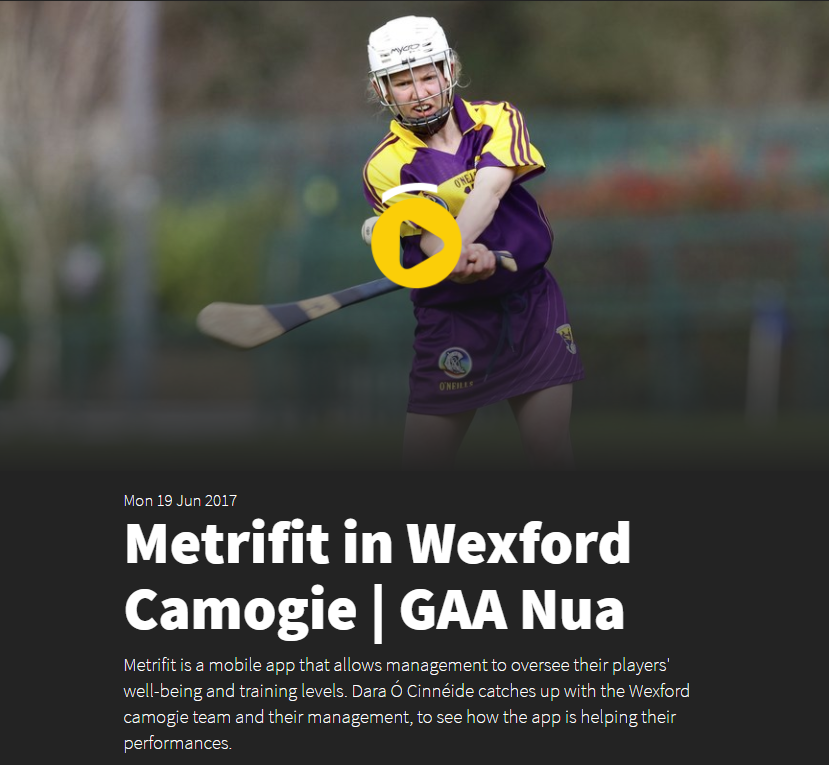 Brought to you by Metrifit and our partner Fyffes