Metrifit Educational Webinars
As part of our ongoing commitment to help inform and inspire the coaching community we are delighted to provide a series of educational webinars aimed at providing insightful discussions around the area of athlete monitoring. We have had some fantastic panelists to date and would like to say a huge thank you to each of them for their invaluable insight and time. Also special thanks to Dr. Cian O'Neill and Brian Downes for chairing the webinars. Details on our panelists can be viewed below.
Our panelists:-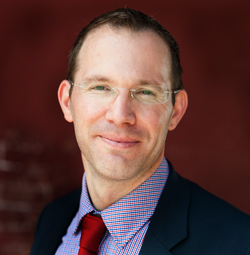 Dr. John P. Sullivan Sport Scientist and Clinical Sport Psychologist
DR. JOHN P. SULLIVAN is a Sport Scientist and Clinical Sport Psychologist with over twenty years of clinical and scholarly experience.  For the past 16 years he has worked with the same team in the National Football League (NFL) coordinating clinical care and sport science. Dr. Sullivan's experience also includes such work within the National Basketball Association, Major League Soccer, English Premier League, Premier Rugby League, Australian Football League and Olympic national teams. He is an expert consultant for the military and law enforcement in regards to both welfare and performance needs.  He is a also a visiting scholar/sport scientist at the Queensland Academy of Sport (QAS) in Brisbane, Australian and serves as an Instructor/Supervisor for Brown University Medical School Sports Medicine Fellowship.
Dr. Sullivan provides consultation to the NFL office, the National Collegiate Athletic Association (NCAA), the National Athletic Trainers Association (NATA) on issues related to well-being and performance, and is a member of several brain health advisement groups.
Dr. Sullivan is a national and international practitioner-researcher who conducts central nervous system (CNS) measurement/assessment, talent selection, recovery training, and concussion assessment/rehabilitation. He has established expertise with psychophysiological profiling and developing cognitive abilities (e.g., decision making, complex reaction time, and read-and-react abilities) of elite performers.
You can find out more from our recent blog A healthy brain is crucial to performance. You can listen to a recording of John's webinar here.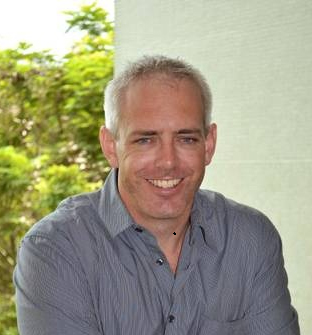 DR. TIM GABBETT has 20 years' experience working as an applied sport scientist with athletes and coaches from a wide range of sports. He has worked with elite international athletes over several Commonwealth and Olympic Games. He currently works as a sports science consultant and advisor for several high performance teams around the world, including European Footballs teams and NFL and NBA teams in America. He holds two PhD's – the second specializing in physical demands, injury prevention and skill acquisition in football. Tim has published over 200 peer-reviewed articles and has presented at over 200 national and international conferences. He is committed to performing world-leading research that can be applied in the 'real world' to benefit high performance coaches and athletes. In this webinar Tim will talk about his research in the area of training loads, athlete wellbeing and injury prevention and how we can use this information to help train harder and smarter.You can listen a recording of Tim's webinar here.

Bill Besselman Chief Strategy Advisor, Metrifit
We are delighted to announce that Bill has joined Metrifit as our Chief Strategy Advisor. In his previous role in Under Armour, Bill managed all aspects of Under Armour's digital strategy development, including integration of MapMyFitness, MyFitness Pal and Endomondo into the Under Armour Business. Bill was responsible for identifying, gathering and driving strategic initiatives and the voice of the customer across UAs innovation product, marketing and channel teams. Bill is a graduate of Carnegie Mellon University, where he earned a Bachelor of Science in Physics and Economics. He later graduated from the Wharton Business School with his MBA. You can listen to a recording of Bill's webinar here.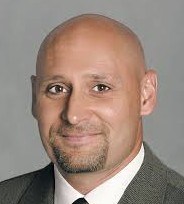 Erik Helland Director of Strength & Conditioning and Head Strength Coach Men's basketball, University of Wisconsin
A 25-year veteran of the NBA, Erik Helland entered his third year as Wisconsin's men's basketball strength and conditioning coach in 2015-16. In June of 2015 Helland was also promoted to UW's director of strength and conditioning and will oversee the strength and conditioning programs and facilities for all UW athletic teams.
Helland, who has served on the Chicago Bulls strength and conditioning staff since 1988 and the head strength coach since 2001, has over two decades of experience as a certified National Strength and Conditioning specialist and level I USA Weightlifting coach. Helland's first two seasons on the Badgers bench have coincided with perhaps the greatest two-year run in program history as UW reached back-to-back Final Fours for the first time. You can listen to a recording of Erik's webinar here.

Brian Clarke Head Strength and Conditioning Co-ordinator, Noblesville High School, IN
Coach Clarke is a strength and conditioning specialist who is responsible for over 650 students daily, and has trained over two hundred collegiate athletes and numerous NBA, MLB, and NFL players. Brian teaches Noblesville's Athletic Weights class and is responsible for developing and implementing pre/post season strength and conditioning programs for all athletic teams. In addition, Coach Clarke is Noblesville High School's Wellness Department Chair. You can listen to a recording of Brian's webinar here.

Kevin Schultz, Director of Olympic Strength and Conditioning
KEVIN SCHULTZ is Associate Director of Strength and Conditioning and Director of Olympic Strength and Conditioning at the University of Wisconsin. Kevin provides oversight of the McClain Center weight room facility, has assignments with the volleyball, women's and men's soccer programs, and facilitates the strength and conditioning internship program. Previous roles include:-
Director of sport performance at the University of Wisconsin-La Crosse 2011-2015
Assistant Football coach for Eagles 2011-2014 seasons
Director of strength and conditioning at Carnegie Mellon University 2008-11 and in charge of all 17 varsity sports strength and conditioning sessions for the Tartans
Graduate assistant strength and conditioning coach at UW-L from 2007-08 and was a member of the strength and conditioning student staff in 2005-06. Schultz was also an assistant women's track and field coach for the Eagles
His list of qualifications include:-
Post-masters certificate in rehabilitation sciences with and emphasis in sport psychology from California University of Pennsylvania 2012
Associate's certificate from the Community College of Allegheny County in massage therapy in 2011
Post-masters certificate in rehabilitation sciences with an emphasis in corrective exercises from California University of Pennsylvania in 2010
Masters Degree in Exercise and Sport Science Human Performance from UW-L 2008
Bachelors Degree in Exercise and Sport Science teaching from UW-L 2006
Kevin played fullback at UW-L and was a member of Wisconsin Intercollegiate Athletic Conference (WIAC) championship teams in 2002, 2003 and 2004.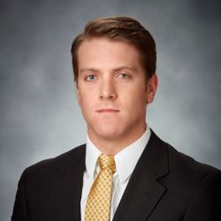 Derek Bol, Strength and Conditioning Coach Men's Basketball, Softball & Men's Tennis, Valparaiso University
DEREK BOL enters his sixth season as a member of the Valparaiso athletics staff in 2017-18, working with the Crusader men's basketball, softball and men's tennis teams as a strength and conditioning coach.
Previous Roles:-
Speed and strength coach at TC Boost
Strength and conditioning intern with the University of Louisville football program
Strength and conditioning intern for the Chicago Bulls and the Iowa State football program
A May 2010 graduate of Iowa State with a bachelor's degree in kinesiology with an emphasis in strength and conditioning/health fitness management, Derek is a Certified Strength and Conditioning Specialist by the NSCA and is a USAW Performance Coach.
He earned his master's degree in sports administration from Valparaiso University in 2013. You can listen to a recording of Derek's webinar here.

Sean Machak, Laboratory Supervisor for Seattle University's Sport and Exercise Science (SPEX) undergraduate program and his specific research interest lies in exercise physiology.
Starting at the university since the launch of the SPEX program, Sean has developed his career in applied corporate research, elite athlete development, clinical exercise management, and consultation for various regional and national organizations looking to engage in exercise science practices. Students work with Sean in the lab regularly, and with the growth of the program from two students to now over 150 enrolled, Sean will supervise a new, larger laboratory located on campus.
In 2012 Sean completed his Master's Degree in Sport Administration and Leadership. He graduated from Linfield College with a B.S. in Exercise Science, and has been an ACSM Clinical Exercise Specialist since 2011.
Sean's specific research interest lies in exercise physiology. Specifically, he has done extensive work in gas exchange testing looking at energy expenditure, substrate utilization and ventilatory/lactate thresholds.
While understanding the body's response to exercise in these ways interests him, he finds his biggest passion in applying these data for positive lifestyle/performance changes. You can listen to a recording of Sean's webinar here.
About Metrifit
Metrifit is an athlete monitoring system that gathers subjective and objective information from both coaches and athletes to drive behavior modification and improvement through insights modeled on descriptive and predictive analytics. It sounds complicated but Metrifit prides itself on its simple intuitive interface and advocates a simple effective approach that doesn't overwhelm the athlete or the coaching/staff member. It has received high praise for its intuitive interface and it allows monitoring to be scaled for all levels of athletes and teams. Recent research by Anna Saw (Deakin University, Australia) has shown that use of Metrifit is associated with increased athlete sporting self-confidence
Metrifit provides a perfect platform for athlete monitoring and development and collects data over multiple modules ensuring that all aspects of the athlete are taken into consideration. Our ethos is 'simple but effective' and our suite of products are parameter driven and easily customisable and configurable for different clients as required. Metrifit is 'athlete-centric' helping to develop self-awareness, encourage creative thinking and emotional intelligence as well as developing ownership and responsibility within the athlete for their own success.
To find out more information please visit Metrifit Overview or contact us at