Making transition to elite sport is challenging for young athletes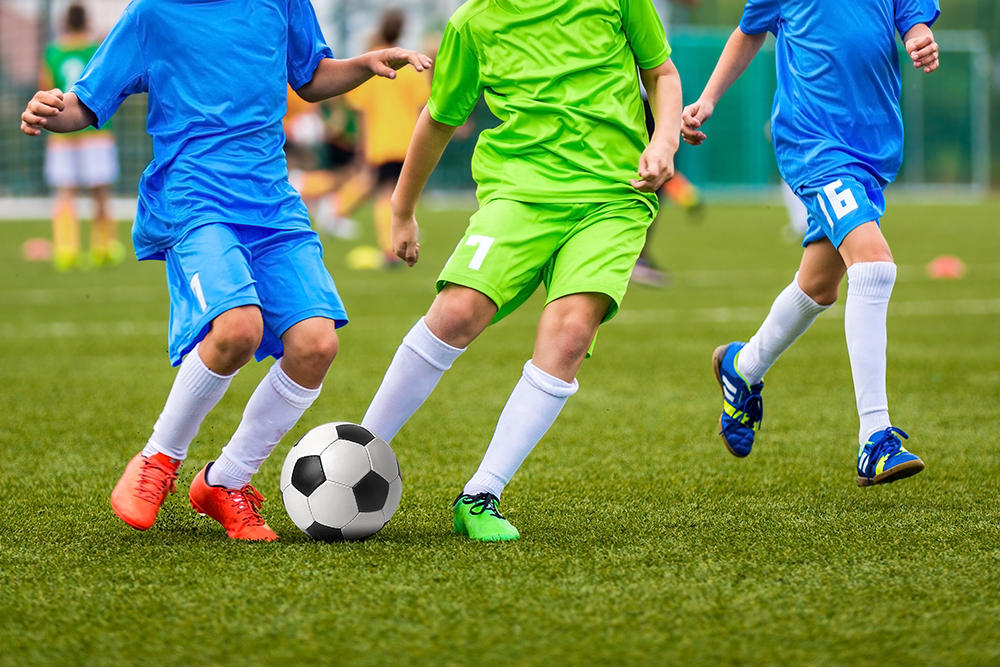 Across the globe there are millions of young athletes who are dedicating themselves to making the grade at their chosen sport. For most the initial goal is to get selected for the leading academies or colleges as this is seen as the springboard that will allow them reach the top level at elite sport. It is easy to think that those who make the grade at this level are on a straightforward route to the top but, as many have learned, the reality is much different. As we know, only a small percentage will realize their ambitions of success, fame and fortune, and perhaps one of the reasons for this is that it is difficult to adapt to the transition of joining the elite. Being selected for an academy or earning a college scholarship may be a huge step forward, but it brings with it a whole new set of obstacles. Getting to that level obviously means that a young athlete has an abundance of talent and potential to make it to the top, and while they may be prepared for the physical challenges that come their way, the mental hurdles may prove much more difficult to cope with.
What are the challenges?
Settling into the new routine can have a major impact on how a young athlete is able to thrive at their sport and there are many factors that can influence this.
For example, they may have to travel long distances on a regular basis for training, or in many cases will have to move from home to attend the academy/college on a full-time basis. As a result they will have to cope with being away from family and friends who offer a vital support network. The move may involve living with new people – possibly a host family – and the responsibilities of living away from home will take a bit of getting used to. The move will mean meeting new people and developing a new group of friends can be difficult. An added challenge is that over the course of the time in the academy, some of those new friends may be released or decide themselves not to continue. The loss of a close friend can prove stressful.
It is also worth remembering that the new relationships may not be straightforward as in many instances the athlete will be competing with their 'friends' for a place in the team. For those at college it is not just a matter of performing on the field of play, but there is also the added pressure of dealing with study. Many academies also put a big emphasis on study and as a result the difficulty of keeping up with study while trying to be successful at sport can test even the most mentally strong.
Even in terms of sport, the new routine can be completely different from what the athlete was accustomed to. For example those who have achieved a place in the academy will generally have been easily the best performer on their team. All of a sudden they find themselves only on a par with their peers and some find that difficult to come to terms with. Joining an academy, particularly for those in their first year, can also mean limited game time. Once again this can be a major culture shock for a player who had previously been guaranteed to play all the time.
Studies highlight many sources of pressure
These issues are examined in Entry into Elite Sport: A Preliminary Investigation into the Transition Experiences of Rookie Athletes which looks at the challenges faced by athletes making the transition to elite sport. The study featured the responses of eight rookie male ice hockey players, with an average age of just over 17 years, from two Major Junior 'A' Ontario Hockey League (OHL) teams. The OHL represents the highest level of elite, amateur hockey in Canada. The findings from the study are interesting as they highlight the challenges faced by young athletes both 'on-ice' and 'off-ice', and as a result they conclude that practitioners, coaches, and sport psychology consultants be cognizant of an athlete's transition experiences, by stating:
First, coaches and team administration should be particularly sensitive to young athletes' self-confidence during the transition.

Comments directed by head and assistant coaches towards young athletes should be positive and constructive. As implied in this study, research has found that a coach's feedback to athletes can affect their perceptions of ability and competence. Young athletes are typically coping with a number of on-ice (e.g., decreased playing time, lower point production) and off-ice (e.g., moving away from home) issues resulting in a period of re-examination of identity, roles, and motives for participation in sport.

It is critical that teammates and coaches provide a supportive environment for the young athlete during this difficult period.

Second, coaches and team administrators also should be cognizant of players' billet environments. Thorough billet screening and consistent monitoring procedures should be in place to protect young athletes as they move away from home and enter elite sport. This recommendation also would be consistent with Miller and Kerr's (2002) call for an athlete-centered model that promotes the development of both performance and personal excellence in young athletes
Practical examples of the issues that arise are dealt with in the article Why only the toughest survive in Premier League academies. The article reminds us that only 0.5% of the 12,500 young footballers in England's academy system make it at professional level and through the experiences of some of the top young players it highlights the fact that there are many obstacles along the way.
The difficulty in dealing with transition to elite sport is another reason why it is essential to monitor the mental well-being of a young athlete. Being able to identify possible problems at an early stage could be crucial in ensuring that a young athlete can cope with the pressure and ensure they go on to fulfill their sporting potential.
References
Why only the toughest survive in Premier League academies by Alec James Fenn
Entry into Elite Sport: A Preliminary Investigation into the Transition Experiences of Rookie Athletes by Mark W Bruner, Krista J. Munroe-Chandler and Kevin S. Spink

About Metrifit
Metrifit is an athlete monitoring system that gathers subjective and objective information from both coaches and athletes in a simple but effective manner with intelligent visualization helping coaches and athletes to act on that data. Why not have a look at our Ready to Perform product and gain insight on the physical and mental state of your athletes through our daily wellbeing questionnaire? To find out more visit our Metrifit Product Overview page or get in touch for a free demo. You can also register for our next webinar as we talk to coaches about all things athlete monitoring.