Management Team
Our company is comprised of leading, progressive experts in the sporting arena as well as highly experienced consultants in technology. Their combined knowledge and experience, has produced a world class product evolving coaching ability and athlete performance.

Peter Larkin, Director and CEO
Peter Larkin is a seasoned entrepreneur and an accomplished sales executive, who first broke into the sports industry in 2006 with his first company, and has worked with leaders in the business world. Returning to college in 2009 to study sports psychology, he enhanced his understanding of the mind and this assisted him with his own personal research to gain a greater understanding of customer requirements in the sporting world. This guided him to establishing Health and Sport Technologies Ltd in 2009. Peter specializes in developing and building niche markets and brings his expertise to the table in guiding us to becoming the market leader in sports monitoring and analysis. You can reach him at and follow us at 
@metrifit

Ann Bruen, CTO
Ann has over 20 years experience in the IT industry. She holds a B.A. degree in Mathematics and History from UCD and HDip in Education as well as certificates in computer programming and system analysis. She started her career with EDS Ireland where she spent over 8 years working on numerous IT projects throughout Europe and gained experience in all aspects of the project lifecycle. She joined the Metrifit team after spending over 12 years with Norkom Technologies with whom she was employed with since initial startup. Ann has particular interest in data analytics and gained valuable experience in the area of predictive analysis through her work with Norkom. She provides project management expertise and consultancy service for the implementation of our products. Ann has a keen interest in all sports and plays competitive badminton. You can reach her at and follow us at
@metrifit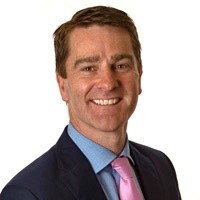 Ollie Carroll, CFO
Ollie is a Senior asset management industry leader with a track record of success in three core areas: 1. Finance leader with regional/global responsibilities 2. Deep understanding of funds industry at a commercial, regulatory and governance level 3. Successfully led the implementation of multiple business transformation and change initiatives. He has excellent interpersonal and communication skills especially relationship and stakeholder management. He is a respected leader who performs well under pressure and has a proven ability to build high performing teams. Key strengths: Leadership, collaborative, decisive, analytical, talent development and commerically astute. You can reach Ollie at and follow us at
@metrifit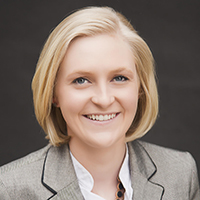 Audri Marrs, COO
Audri Marrs is owner and head of business development and sales for
A2 Sports Performance
. A2 Sports Performance is a sports specific strength and conditioning company focused on preparing athletes for life both in and out of competition. She played volleyball at the collegiate level at MSU Denver and Montana State University Billings. After graduating with a BS degree in Human development and a minor in elementary education from MSU Denver, Audri moved to Montana to pursue a Masters in Psychology. Since finishing at University, Audri has started two successful businesses and is looking forward to building Metrifit in the States. You can reach her at and follow us at
@metrifit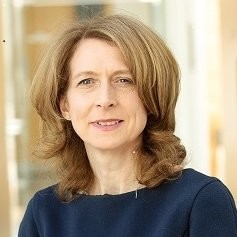 Dr. Catherine Blake, Chief Research Advisor
Dr. Catherine Blake has a background in Physical Therapy with over 10 years experience as a clinician in the UK, Ireland and Australia. She then moved into research and education, earning a PhD and Masters degrees in both Medical Science and Statistics. She is currently Deputy Head of UCD School of Public Health, Physiotherapy and Sport Science.
Her key research area is the measurement and promotion of well being in the sport and health sectors. She has undertaken postgraduate education in psychometrics and computerized testing of self-reported outcomes at the University of Western Australia, University of Leeds and University of Cambridge and has brought this expertise to the Metrifit platform. She has a keen interest in data analytics for longitudinal and multidimensional measurement and has a long-standing research programme in sports injury surveillance and prevention. She has a prolific record of research publication and has expertise in a range of methodologies. You can reach her at

Bill Besselman, Chief Strategy Advisor
We are delighted that Bill is part of our advisory team. In his previous role in Under Armour, Bill managed all aspects of Under Armour's digital strategy development, including integration of MapMyFitness, MyFitness Pal and Endomondo into the Under Armour Business. Bill was responsible for identifying, gathering and driving strategic initiatives and the voice of the customer across UAs innovation product, marketing and channel teams. Bill is a graduate of Carnegie Mellon University, where he earned a Bachelor of Science in Physics and Economics. He later graduated from the Wharton Business School with his MBA. You can reach him at

Mary Glynn, Business Development
Mary started her career in the entertainment industry working for Brooklyn Cable News, HBO, Classic Sports Network and CBC and was an Associate Producer for CBC's "Fashion File. Mary transitioned into the Sports industry with Sport Tracker and went on to form Golf for Life. Golf for Life submitted various proposals to The City of New York to operate city golf courses and concessions. In 2010 Mary joined TLM Group as Vice President of Business Development. At TLM Group, Mary developed and executed marketing and sales plans to improve overall growth and awareness of the firm. Mary is a professional member of CREWNY (Commercial Real Estate Women), IFMA (International Facility Management Association), the 7×24 Exchange, the Irish American Builders Society, and WISE (Women in Sports and Events). Mary volunteers for various charitable organizations including fundraising for St. Francis de Sales, NSASA (Nassau Suffolk Autism Society of America), IFMA Cares, and Equality Charter School. She is on the advisory board for the Paul Chester Children's Hope Foundation and a board member for Rewired for Autism. Mary is an accomplished Irish dancer at the Nationals level and has competed across the USA. She is also interested in golf, volleyball and photography. Mary Glynn has an A.A.S. from SUNY Fashion Institute of Technology, and a B.A. from CUNY at Brooklyn College. Mary can be contacted at

Michael Feeney, Strategic Advisor
Mike is a former Executive Director with Enterprise Ireland where he held responsibility for Global Market Development. His career to date has offered him a unique insight into the growth and expansion and of leading companies across all sectors including: engineering, clean-tech, food, software and services. He was involved in numerous trade missions for Irish business to Europe, the Middle East and the US and was a member of a number of Government taskforces including Green Enterprise 2009. He played a key role in Enterprise Ireland's Structural Change Programme which succeeded in integrating staff from different legacy state agencies into a cohesive high performance organisation.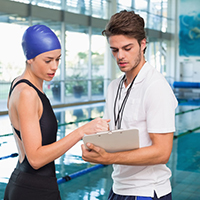 Metrifit Coaches Advisory Board
This board consists of a number of top coaches across multiple sports. These elite coaches are a key element for our company and will play a strategic part in Metrifit's journey to becoming the number one platform for monitoring student and athlete health and well being in the collegiate sector. You can see a full list of our Coaches Advisory Board
here
and if you are interested in find out more or becoming part of our advisory board please feel free to drop Peter an email at